Digital Festival 2016 Co-Curators

Forum Europe
For more than 25 years, Forum Europe has been organising events in Brussels. Under the Chairmanship of Paul Adamson and the management of James Wilmott and Dan Craft, Forum Europe's activities are now global, covering most of the continents of the world. The Digital Festival draws upon many years debating technology and its role in society and influence on our lives.

Microsoft Corporation
Founded in 1975, Microsoft (Nasdaq "MSFT") is the worldwide leader in software, services and solutions that help people and businesses realize their full potential.
EMEA Satellite Operators Association
ESOA is a non-profit organisation established with the objective of serving and promoting the common interests of satellite operators from Europe, the Middle East, Africa and the CIS. The Association today represents the interests of 21 satellite operators who deliver information communication services across the globe. Together ESOA Members provide invaluable communications services to the whole world including emergency communications, live broadcasting, maritime and aero communications, secure services for governments, 24-7 monitoring of industrial processes such as energy plants and a whole range of other communications capabilities that society has come to rely on.
Sponsor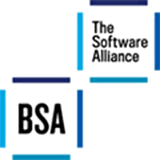 BSA | The Software Alliance
BSA | The Software Alliance is the leading global advocate for the software industry.
It is an association of world-class companies that invest billions annually to create software solutions that spark the economy and improve modern life. Through international government relations, intellectual property enforcement and educational activities, BSA expands the horizons of the digital world and builds trust and confidence in the new technologies driving it forward.

Intuit
Intuit believes in the power of the individual. The power to do more. To make more. To be more.
We believe in the people who do things – the hat jugglers, the to-do list junkies, the masters of getting it done faster, better and more efficiently than ever before. Whether that's balancing the household budget, running a business or paying taxes.
We believe in these people because we are these people. We thrive on action – and results. And by making things simpler, we all get more out of doing what we love.
We're innovators, and have been at it for more than three decades. And we don't stand still.
As the world evolves, so do we – inventing new solutions to solve important problems, perfecting those solutions and delighting our customers. In short: Improving people's financial lives so profoundly they can't imagine going back to the old way.
We started small in 1983 with Quicken personal finance software, simplifying a common household dilemma: balancing the family checkbook. Today, we've improved the lives of more than 45 million people, and our annual revenue exceeds $4 billion. We're publicly traded with the symbol INTU on the Nasdaq Stock Market, and regularly recognized as one of the best places to work in locations around the world.

Qualcomm
Qualcomm is the driving force behind the growth and progress of the global wireless industry. It is the world's leader in patents and other intellectual property that provide the technological basis for the global wireless communications industry. That goes for existing 3G (third-generation) technology that makes wireless Internet data as well as voice transmissions practical around the world. It also applies to next-generation, 4G technology, which delivers an even more enhanced and seamless user experience.
In addition to licensing its intellectual property to more than 170 companies worldwide, Qualcomm also manufactures highly sophisticated chips that are the engines of some of the most advanced wireless handsets and devices on the market. The company is the driver behind the very latest next-generation devices, which combine mobile communications, computing, and consumer electronics, that are now coming to market.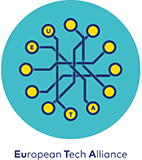 EUTA
We are a group of fast-growing tech companies that have been built in Europe. We have recently found success and now want to scale up, so that we can continue to grow and compete globally.
We believe that Europe is good at tech and the sector is already contributing enormously to the economy both in terms of driving investment and creating highly skilled jobs. We want to use our collective experience to feed into the push to strengthen Europe's digital economy.
Supporting Partners

Startups.be
Startups.be is the one-stop shop for Belgian entrepreneurship, representing the Belgian entrepreneurial support programs & initiatives.
Startups.be is a non-profit organization aiming to become a one-stop shop for Belgian entrepreneurship. We help tech entrepreneurs to be successful by providing quality access to service providers, business partners, customers, and investors. Through our joint network, we connect startups and technology, create critical mass and international exposure and help develop the entrepreneurial climate.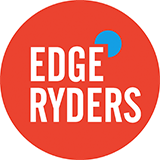 Edgeryders
Edgeryders is a global community of people from different walks of life. What unites us is that we have decided to take personal action against the societal, environmental and economic challenges humanity is facing. Most of us have no access to the resources available to governments, corporations and large NGOs, so we tackle these challenges with what we have: ourselves, our own bodies and minds. Many of us are out to innovate, but not in the sense of making new gadgets. We aspire to a deep societal fix, for tackling the fundamental problems of expanding individual freedom, establishing a fair social deal, crafting an environmentally sustainable society.
We are trying out all sorts of cutting-edge innovation: open source software, eco-friendly communities, non-transactional economies, protest movements, urban agriculture, nomadic lifestyles, mutual emotional support in the face of a tough environment, sharing economies, you name it. Some of the smartest, most generous people you will ever meet showed up on Edgeryders, apparently out of nowhere. Most of us are not wealthy; some are struggling. Everyone finds the time to compare notes, share what we know, and help each other.
Edgeryders started out as a project by the Council of Europe and the European Commission. Upon termination, the community spun it off and built itself a new home on the web. A social enterprise, Edgeryders LBG, has been created to maintain and support the community's infrastructure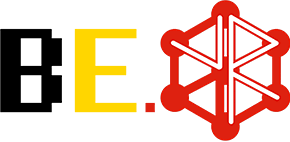 Belgian Virtual Reality Meetup
Come join the Belgian Virtual Reality Meetup and connect with a community of people interested in virtual reality. Whether you are a designer, producer, developer, gamer, hacker, researcher, artist, entrepreneur, or are just curious, this is your chance to meet like-minded people from across Belgium's vibrant community. We'll meet every two months to start with to swap ideas, try out each other's projects and share expertise. We're really excited that VR is finally coming-of-age, opening up unprecedented opportunities to create mind-blowing experiences and welcome like-minded creatives and developers to join us!
meetup.com/Virtual-Reality-in-Belgium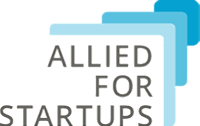 Allied for Startups
Allied For Startups is a worldwide network of advocacy organisations focused on improving the policy environment for startups. We are working together to create a consensus on policies that can positively impact startups and grow digital entrepreneurship and digital economy at large. Our mission is to ensure that the voices of startups are heard in government.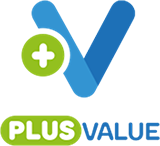 PlusValue
PlusValue is a social business that brings together research, experimentation, consultancy and policy activities to provide solutions to one of the main challenges of our time: how to reinvent the process of creating and providing societal/common goods - those goods such as healthcare, education, civility, that require an alignment of public and private interest. Its scope includes pushing the boundaries of CSR, how to account for positive externalities and the inclusion of social impact in the bottom line of every business.

CitizenLab
CitizenLab is a civic engagement platform on which citizens co-create their city. The platform facilitates a two-way communication between the city and its citizens. Citizens post ideas, discuss them with each other and upvote the best ideas. On the other hand, the city uses CitizenLab to consult the opinion of its citizens and to crowdsource their creative solutions to an existing problem. Their ready-to-use, yet fully customisable SaaS solution helps cities to tap into the collective intelligence of the citizens and become more responsive to their citizens' needs.

DroneGrid
DroneGrid's vision is be the provider of choice of smart cloud based solutions for the drone industry by enabling unlimited autonomy, intelligence and range in commercial drones. Our markets include Precision Agriculture, Inspection of Assets (Wind Turbines, Solar Panels, etc), Security and Surveillance and Transportation.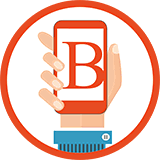 BetterStreet
We help local governments to become more efficient and to communicate more smoothly with their citizens for everything related to public space maintenance (pothole, broken light, illegal dumping, etc...). If you ever try to report a pothole to your local municipality, you probably know what we are talking about? We have designed the most user-friendly, mobile and participative solution for the technical service of local authorities. We are the leader in Belgium and France with more than 30 municipalities using our solution.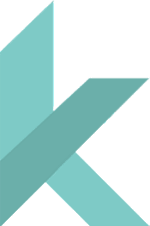 Kantify
The mission of Kantify is to enable retailers and brands to attain a leading position across all channels and products by mastering critical market information such as price, stock, and customer reviews.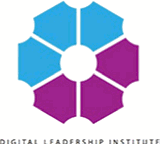 Digital Leadership Institute
The Digital Leadership Institute has a unique mission to increase participation of girls and women in ESTEAM (entrepreneurship, science, technology, engineering, arts and mathematics) studies, careers and leadership around the world.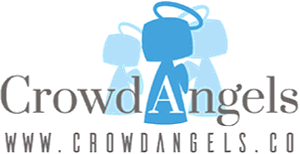 Crowd Angels
We believe in the power of imagination and networking, we believe that everyone has a great idea, one which may have the power to change the world around them, or at least make the lives of some people more interesting. We believe that every great idea deserves to go from a concept to become something concrete.
Yes… when we have our flash of genius we want to immediately bring it into reality, but it's at this point where most of us are stopped – by circumstances, lack of funding or support. Not anymore!
Are you an organization, a group, a business or an individual looking to give life to a meaningful project but missing the resources to do so? Are you somebody that, like us, believes that great ideas have the right to become reality? You are in the right place!

CCIA
CCIA is an international association representing the Internet industries including online service providers, communications and software firms. CCIA remains dedicated, as it has for over 40 years, to promoting innovation and preserving full, fair and open competition.

EDiMA
EDiMA, is the European trade association representing online platforms. It is an alliance of new media and Internet companies whose members include Allegro Group, Amazon EU, Apple, eBay, Expedia, facebook, Google, King, LinkedIn, Microsoft, PayPal, Twitter, Yahoo! Europe, Yelp and Airbnb.
We support policy initiatives that are pro-consumer and promote innovation and growth in towards a Digital Single Market for Europe and our members offer European consumers a wide range of online services, including e-content, media, e-commerce, communications and information/search services.
EDiMA believes that all stakeholder interests in the value chain should be considered when formulating policy for the online sectors. Ensuring that everyone benefits from the cultural and economic opportunities offered by the online sector enables the online sector to continue as a driver for cultural diversity and economic growth in the EU.

DIGITALEUROPE
DIGITALEUROPE represents the digital technology industry in Europe. Our members include some of the world's largest IT, telecoms and consumer electronics companies and national associations from every part of Europe. DIGITALEUROPE wants a European Union that nurtures and supports digital technology industries, and that prospers from the jobs we provide, the innovation and economic benefits we deliver and the societal challenges we address.
Our mission is to foster, on behalf of our members, a business, policy and regulatory environment in Europe that best realises our vision. We will achieve this by working as positive partners with the European Institutions and other European and global bodies and, through our national trade associations, the member states of Europe.
DIGITALEUROPE's members include 60 Corporate members and 37 National Trade Associations from across Europe.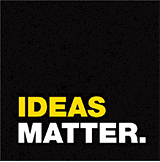 Ideas Matter
Ideas Matter is a cross-sectoral consortium that promotes awareness of the benefits of intellectual property for innovation, small and large businesses, the economy, consumers and society.
ideasmatter.com
twitter.com/ip_ideasmatter
Media Partner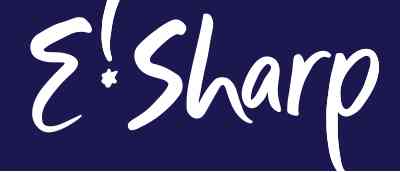 E!Sharp
E!Sharp is an online magazine delivering thought provoking analysis on the affairs of the European Union and Europe's place in the world. Through commentary, debate and humour, it demystifies the complexity of the EU.